Wild Venison & Grass Fed Lamb
An all natural formulation loaded with wild-caught venison ethically harvested from Australia's Alpine region. A prime source of B vitamins, zinc, phosphorus and iron, venison is also a great option for dogs who may have sensitivities to beef or chicken.
Shop Now
Wild Kangaroo & Grass Fed Lamb
Ethically harvested and naturally low carbon kangaroo with grass-fed lamb raised exclusively on lush pasture. As one of the leanest red meats available, Kangaroo is a fantastic high protein option for dogs suffering from obesity and contains plenty of powerful B vitamins, iron, zinc and omega 3-fatty acids.
Shop Now
Wild Boar & Free Range Chicken
Ethically harvested sustainable wild boar from the western ranges of New South Wales and free range chicken. A lower fat formulation with the anti-inflammatory power of turmeric for joint health. Perfect for senior dogs and those who suffer from red meat allergies.
Shop Now
Natural Treats
From Sardine Sizzlers to Cluckin' Good Jerky there's plenty to drool over. Our treats are made from all-natural, nutrient-dense ingredients ethically and sustainably sourced from Aussie producers. No additives, preservatives, or fillers. Real ingredients with real benefits and absolutely nothing else.
Supplements
From microbiome boosting probiotics to ready-to-serve bone broths with functional enhancements, our range of supplements is here to help your pup perform at their very best. Whether you're seeking to address an upset tummy, painful joints or lacklustre skin and coat health there's something for everyone.
Rated 4.8 / 5
What our best friends think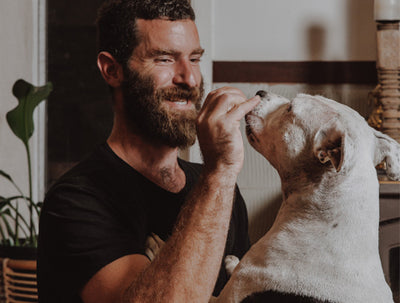 "Have been using Eureka as a treat/topper for 6 months and its literally been life-changing."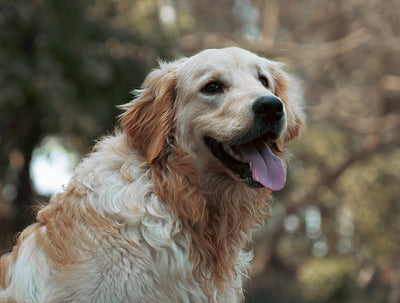 "Much prefer giving my dog wholesome ingredients and treats he'll do tricks for."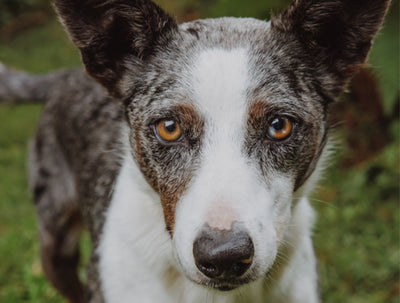 "Customer service is exceptional - so hard to find these days. Thank you Eureka!"
Lana, on behalf of
Pepper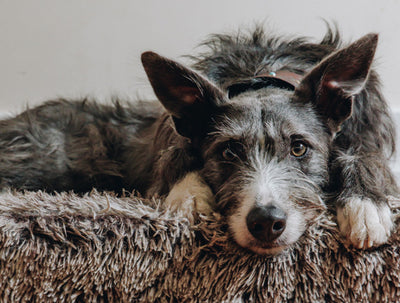 "Been amazed to see the change in her energy levels, coat and vitality. Can't beat Aussie made!"
Lil, on behalf of
Pudding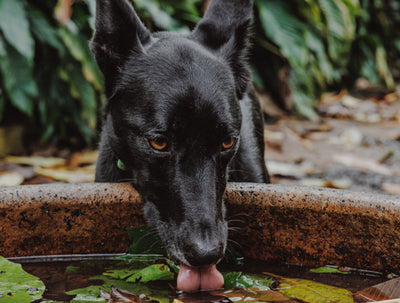 "Cannot believe how much my fussy pup loves Eureka! Quality speaks for itself."
Radha, on behalf of
Penguin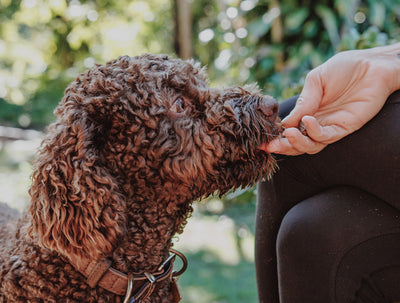 "Was skeptical at first, but the price is absolutely worth it. My dog's never been happier or healthier."
FAQ

All Eureka dog food recipes are complete and balanced and are formulated to meet the AAFCO Nutrient Requirements for All Life Stages. Not only do they meet your dog's daily nutritional requirements they actually exceed them, ensuring that your pet reaches peak condition and performance. If you have a pet with unique health issues, we always recommend that you consult your vet to ensure you select the best food for your best mate.
Sometimes your dog just won't like a particular protein or recipe and that's not a problem.

With our Money Back Guarantee we can either replace the order with a different recipe or give you a refund so long as you notify us within 2 weeks of receiving the order.

Just reach out to us at hello@eurekapet.co with the batch (expiry) date on the back of your pack alongside the recipe. We will then provide you with an option of a replacement or process your refund. We will organise the shipping for you to make it as hassle free as possible!

Note: Our Money Back Guarantee applies to food orders only.
Air-drying combines the best of cooked and raw approaches. Like raw meals & processing methods like "freeze-dried raw", air-drying preserves nutrients and tastes better than high-heat methods.

Unlike raw, Eurekas' unique air-drying process involves a "kill step," which eliminates pathogens, removing any food safety risks and making your dog's ongoing health a priority. We utilise solar oven technology to significantly reduce our energy consumption and impact on the environment. This process means Eureka dog food is dry enough to last for weeks after opening but has enough moisture to eat without any additional preparation. You'll notice that you feed a lot less on Eureka air dried dog food because there are zero fillers which means you'll also be picking up a lot less poo!
Sustainability is at the core of our philosophy. Each of our air-dried dog food recipes are 100% certified carbon neutral through our partnership with NOCO2 - Australia's longest-running carbon certification scheme.
All of our meat is sourced as sustainably as possible. Much of our protein is wild-caught Australian game that has been ethically harvested to preserve native habitats & agricultural land. Our lamb is grass-fed, our chicken is free-range, and our fish oil is also obtained through wild-caught, sustainable fishing practices.
We also use solar-powered ovens to slowly air dry our dog food at a low 68 degrees. This maximises the nutritional benefits of the high-grade ingredients included within the Eureka recipes while minimising our impact on the environment.
Long story short, our sourcing and processing techniques mean that our carbon footprint is as small as it can be which is why we think our dog food is best for the planet and your dog!
We deliver Australia-wide including most of the far-out places!
If you live in regional Australia, be sure to update your delivery schedule or frequency to allow time for your order to reach you. In doing so, you'll never have to worry about running out of food.
We are proud supporters of Australian businesses and farmers! Over 99% of Eureka dog food recipes are made from Australian-sourced ingredients. All our proteins are Australian sourced - from sustainably harvested Kangaroo, Wild Venison and Wild Boar to free-range Chicken and grass-fed Lamb.